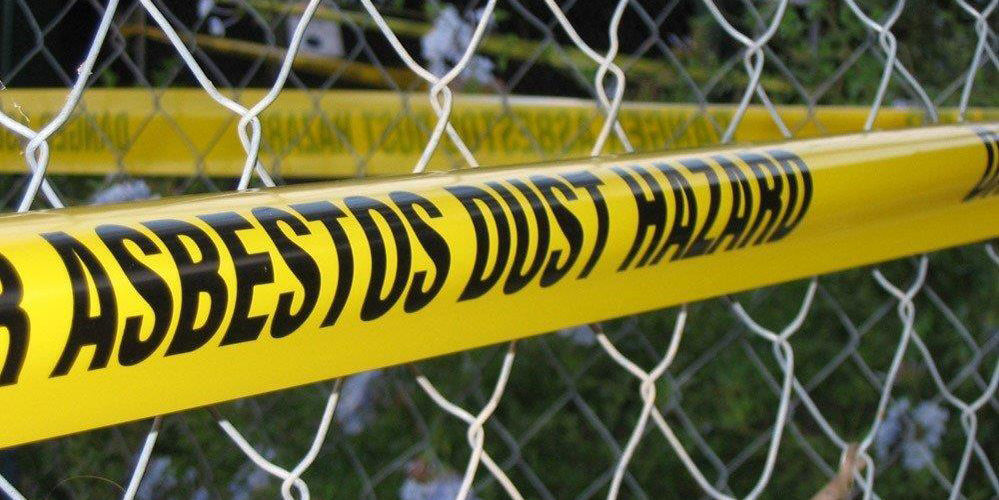 Managing asbestos involves implementing measures to minimize the risk of asbestos exposure for everyone - whether they work, live, or visit your premises. In this article, we'll delve into the requirements set by asbestos regulations and explain their importance.
Why is asbestos so prevalent in our buildings?
Despite being banned for construction use in the late 20th century, many buildings in the UK still contain asbestos. The legacy of a postwar boom in civic construction, asbestos is found in hospitals, schools, flats and houses, where it was used as a miracle material to insulate and protect against fire.
Why does asbestos management matter?
Asbestos, with its deadly carcinogenic fibres, turned out to be a silent killer which took decades to be phased out and eventually banned in the UK. This created a legacy of disease, death and risk we are still dealing with today. It's the reason why asbestos management is now so tightly regulated.
3 shocking facts about asbestos
Who is responsible for asbestos management?
Any UK building that was built or refurbished prior to 1999 may potentially have been constructed with ACMs (Asbestos-Containing Materials). If you manage, own or work in a building that may contain ACMs then you should be aware of the risks and the regulatory responsibilities surrounding its presence in your buildings.
What are the regulatory responsibilities for asbestos management in non-domestic buildings?
In the UK, they are contained in the Control of Asbestos Regulations 2012. These apply to all non-domestic buildings, such as commercial, industrial and public buildings. Non-domestic premises in this context also means the common parts of domestic premises.
Who is responsible for managing the risk of asbestos?
If you own or have responsibility for the maintenance and repair of those buildings then you are the 'duty holder'. In other words, you are responsible for managing the risk to people who work, live in or visit them.
Does the 'duty to manage' require asbestos removal?
It depends on the condition of the material, where it is located and what activity is planned for the area in which it is located. Asbestos management can include labelling and monitoring the condition - or removing it completely using an HSE-licensed asbestos removal contractor.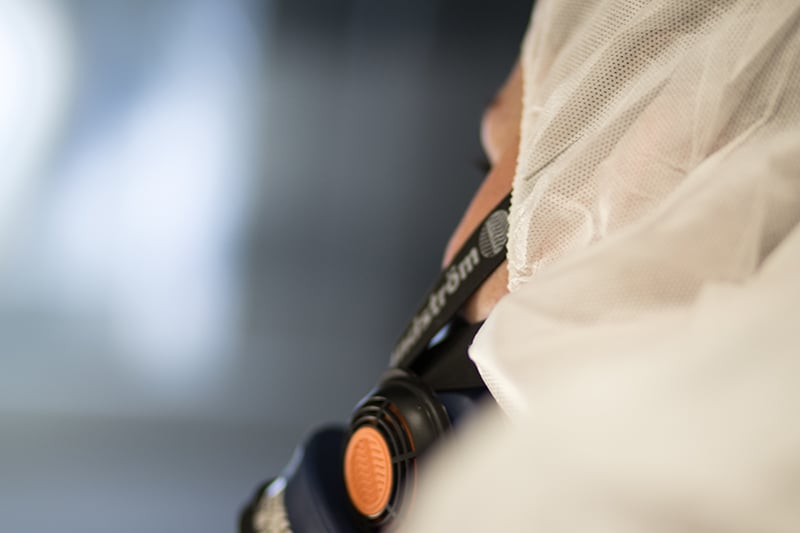 What are the 8 duties of asbestos management?
Regulation 4 of The Control of Asbestos Regulations 2012 (CAR 2012) outlines the 8 principal asbestos management duties for non-domestic premises. These are the duties to:
1. Identify Asbestos
You need to take steps to find out if there are materials containing asbestos in your premises, and understand its amount, location, and condition. This is done through asbestos surveys conducted by suitably qualified individuals (the HSE strongly recommends using surveyors accredited to standard BS EN ISO/IEC 17020).
There are two types of survey that can be undertaken, a management survey and a refurbishment survey/demolition survey. While an asbestos management survey is essential for managing asbestos during the normal use of premises, a refurbishment and demolition survey is used to locate and describe all ACMs in an area that will undergo specific refurbishment or demolition work.
2. Presume all materials contain asbestos
You should always presume your building construction materials contain asbestos, unless there's strong evidence to the contrary. All your plans, processes and procedures must reflect this presumption.
3. Compile an asbestos register
Compile and maintain a record of the location and condition of asbestos-containing materials (ACM) or materials presumed to contain asbestos within an asbestos register. This document is dynamic and must be updated when new information arises.
4. Conduct risk assessments
Before commencing any planning around asbestos management, a risk assessment must be carried out to assess the potential risk of exposure to asbestos, and appropriate steps put in place to prevent or reduce exposure.
5. Maintain an asbestos management plan
Prepare an Asbestos Management Plan (AMP) detailing how the risks from these materials will be managed throughout your buildings' lifetime. This plan should contain everything you know about asbestos in your building, links to your asbestos register, details of your duty holder and what training is required within your organisation and for contractors. It should detail your plans, priorities and timelines for maintaining/removing ACMs. It should also contain processes and procedures for undertaking required work, including requirements for following guidance, producing risk assessments and 'Plans of Work'.
6. Execute your plan
You must ensure you take all necessary steps to put your plan into action.
7. Review and monitor your plan
You must periodically review and monitor the plan and the arrangements to act on it. This will ensure it remains relevant and up-to-date.
8. Communicate with those at risk
Provide information on the location and condition of ACM for anyone who is liable to work on or disturb them.
Does all work involving ACMs require an HSE-licensed asbestos removal contractor?
Work with high-risk asbestos materials such as sprayed coating, pipe lagging and AIB (asbestos insulating board) needs to be undertaken by an HSE-licensed asbestos removal contractor, competent to safely seal and encapsulate or remove and dispose of it. Read more here.
Which jobs can be carried out by non-licensed contractors?
Other, low-risk jobs that involve contact with ACMs can be carried out by non-licensed (NL) contractors. The full list can be found here. However, you still need to ensure those NL contractors are competent, trained and insured.
Where do companies fall down in their asbestos management?
Organisations often fail to oversee the activities and training of their asbestos contractors.

Often, general contractors are not given access to the asbestos register when they enter a building to start work there, or there is inadequate information contained in the register for them to carry out their work safely.

Asbestos awareness training for non-licensed operatives is insufficient to ensure safe work with asbestos.

Businesses often undertake NL work but do not follow required guidelines or create compliant Plans of Work for these tasks.

Businesses often do not have a competent person in place to perform required RPE mask checks or conduct RPE training for NL operatives.

Businesses often fail to get the correct type of survey done for the refurbishment or demolition work they are due to undertake. For example, removing fireplaces in 1950s and 60s buildings requires a refurbishment survey, but companies often overlook this.
What training do you need for compliant asbestos management?
Those with responsibility for managing asbestos need to be properly trained in all of the duties listed above to ensure compliance and avoid endangering the lives of workers.
The duty holder needs a clear understanding of:
Types of asbestos and the risks they pose.

Tasks associated with its management and removal.

Types of inspection and survey required.

Difference between licensable and non-licensable work.

How to create and maintain an asbestos register.

How to create an maintain an asbestos management plan.

How to conduct training around asbestos awareness and management.
When searching for asbestos training courses, look for those that are accredited by UKATA (United Kingdom Asbestos Training Association) or the BOHS (British Occupational Hygiene Society).
What asbestos management courses can you complete?
Tersus provide courses which give duty holders around the UK the right training and qualifications to meet regulatory requirements for competence in asbestos management. These include:
Why undertake a UKATA-accredited course?
There are many reasons why you should choose a UKATA training provider to deliver your asbestos training, including:
Audited training facilities, course management and tutor presentation skills
Assessed and verified course content including presentation materials, exam papers and course handouts
UKATA registered tutors – who must be qualified, pass a Tutor Knowledge Test, have a minimum of 3 years' experience working in the asbestos industry and commit to achieving a minimum of 10 CPD points per year.
Why choose Tersus?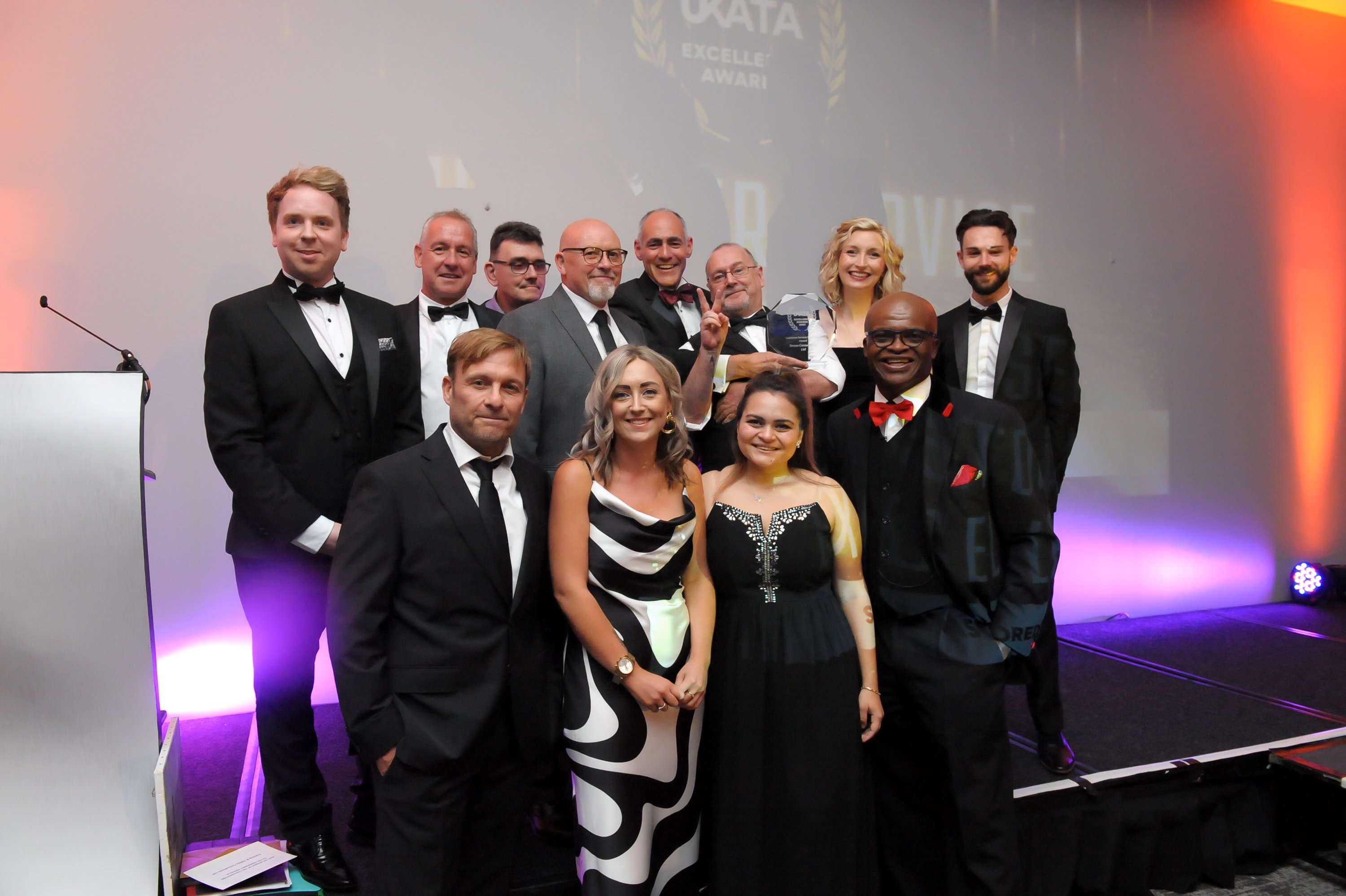 Craig Evans, Chief Operating Officer of UKATA (pictured above) with the Tersus Training team at the recent UKATA Excellence Awards) explains:
"Choosing a UKATA training provider like Tersus ensures you receive the highest standard of asbestos training available. As a leading association dedicated to improving the quality and safety of asbestos training, UKATA is committed to protecting workers and the public from the risks associated with asbestos exposure.
Our accredited training providers adhere to rigorous standards, ensuring that their courses are up-to-date, comprehensive, and delivered by qualified instructors. By choosing a UKATA training provider, you can be confident that you will receive first-rate education and guidance in handling asbestos-related challenges."