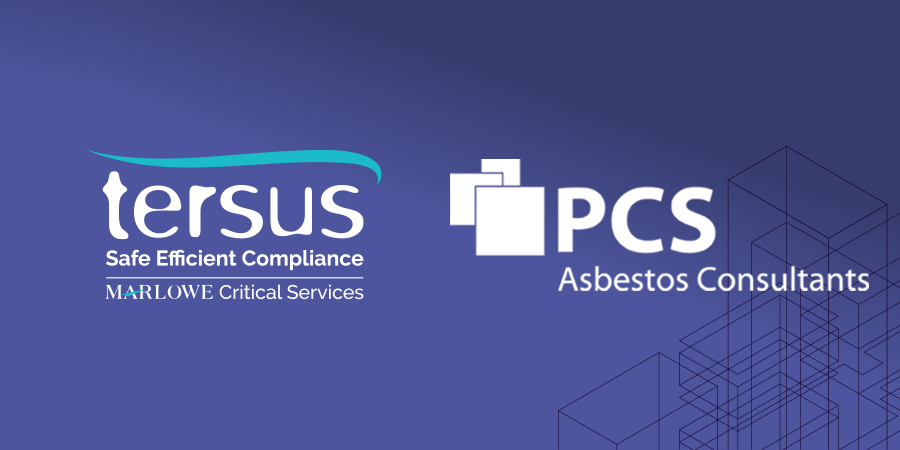 We are delighted to announce Tersus have acquired Huddersfield-based PCS Asbestos Consultants Ltd.
PCS is a UK leader in asbestos risk management. With over 25 years of experience, the company is renowned for its robust compliance solutions and cutting-edge technology.
From the 1st October 2023, PCS will be fully integrated into Tersus Consultancy Ltd.
PCS acquisition brings new tech and increased regional coverage
Accredited by UKAS, PCS has carved a niche in delivering expert asbestos surveying, management, and consultancy services to a wide client base across the UK and Ireland.
The business has offices and a dynamic team based in Huddersfield with a reputation for excellence, particularly in the telecoms industry.
Paul Kelly, CEO of PCS, has worked with his team for 15 years, building a strong customer service ethos supported with the latest digital technology.
Introducing the 'PCS Risk Manager Platform'
PCS's state-of-the-art online tool, PCS Risk Manager, is the sole IP of the company and is testament to their commitment to digital innovation.

The platform gives clients complete control over their asbestos management via a unique compliance dashboard offering:
Risk analysis tools and reports
Action lists and compliance status reports
Property grouping tools and reports
Financial report
Project management section with document sharing
Access to data and reports for each property.
PCS bring new strengths to Tersus
Commenting on the acquisition, Paul Kelly, now Head of Corporate Services at Tersus, told us: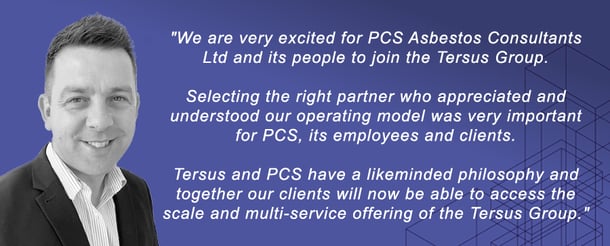 Bryn Dodgson, Managing Director of Tersus, welcomed the acquisition and expertise of the team in Huddersfield:
"We are really delighted to be integrating PCS into the Tersus brand. It will bring our clients access to a unique and powerful risk management platform and extend our reach and expertise into new regions and verticals."